Steps to Selecting Your Meals Each Week
Step 1 - Click on the account icon and log into your account.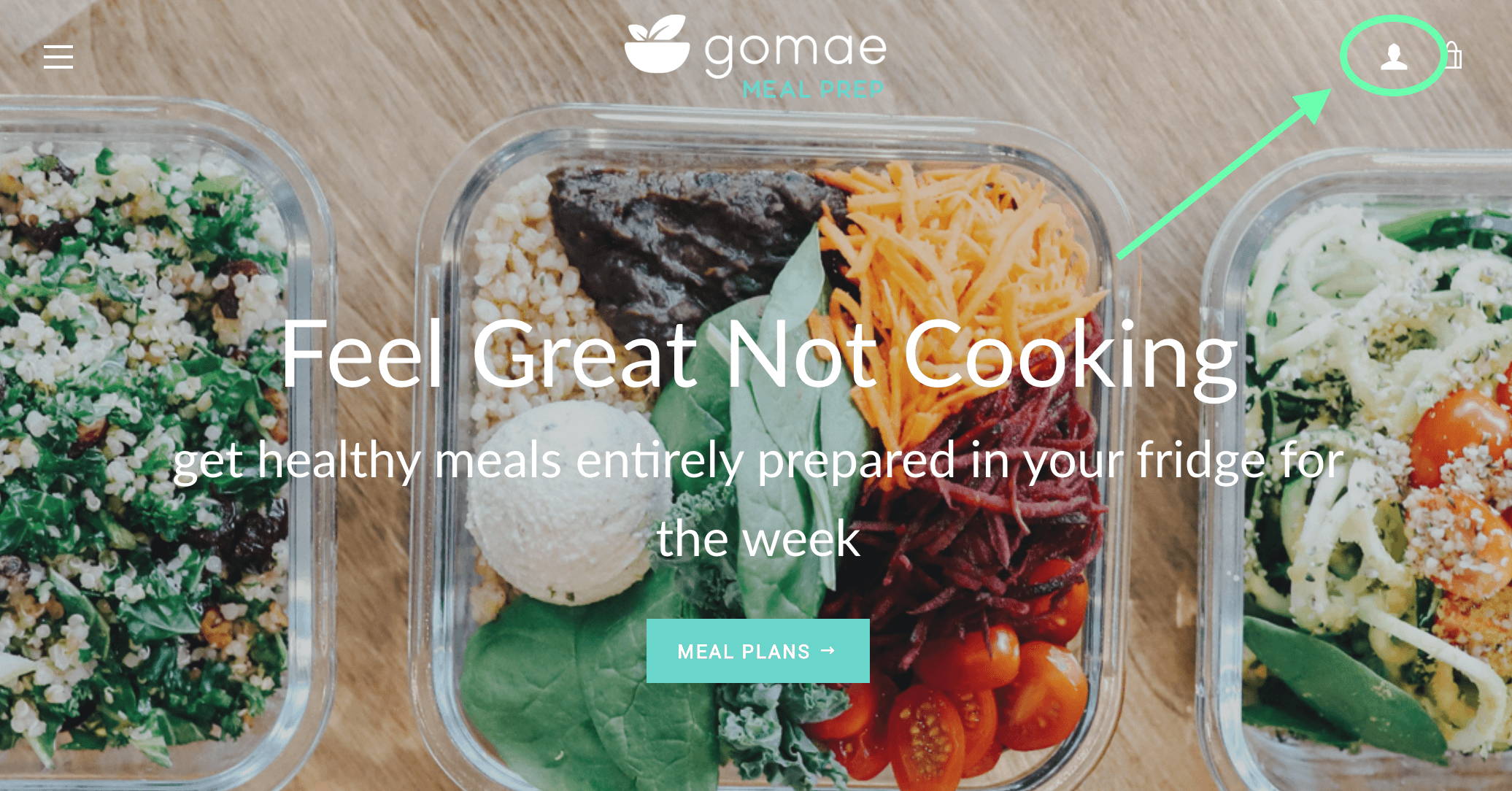 Step 2 - Click on the Manage Subscription link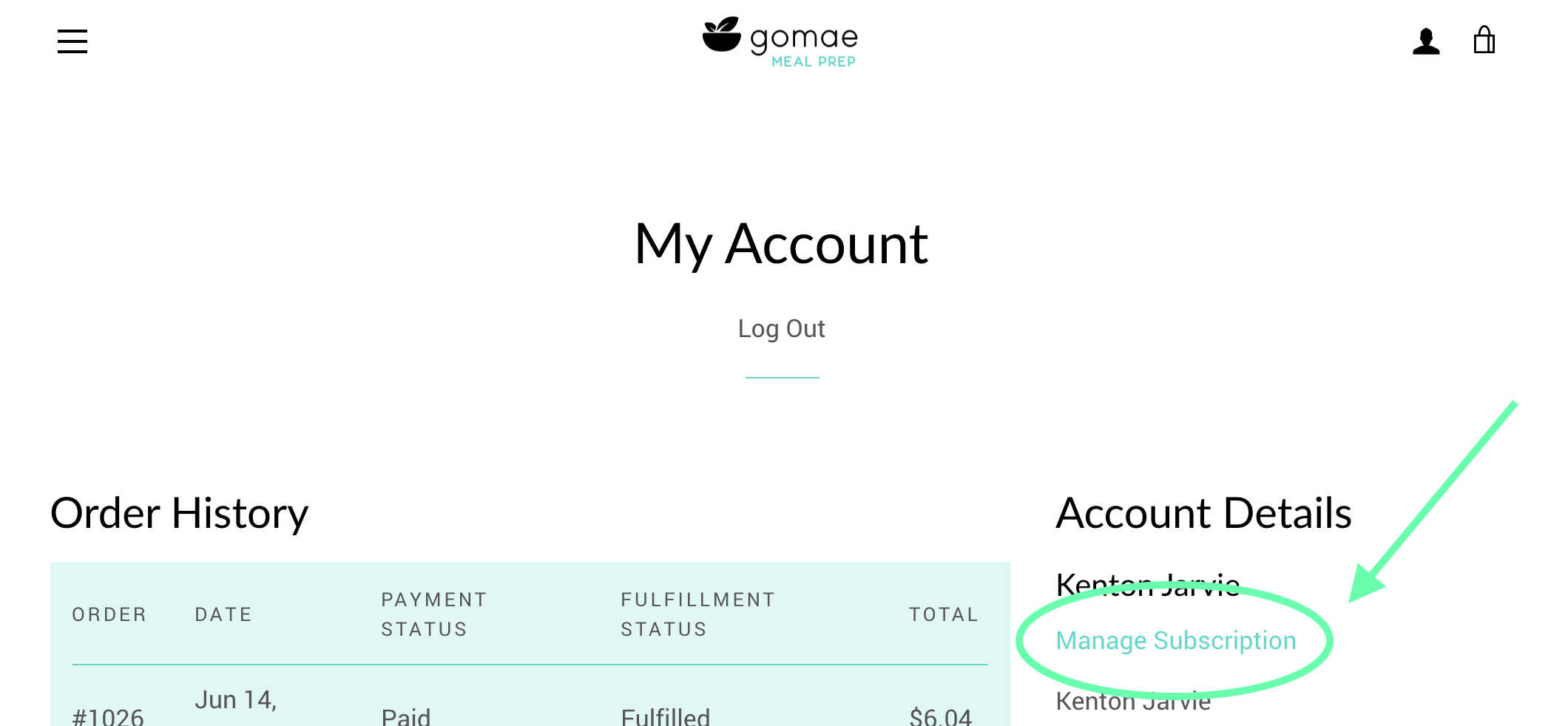 Step 3 - Click the Manage link.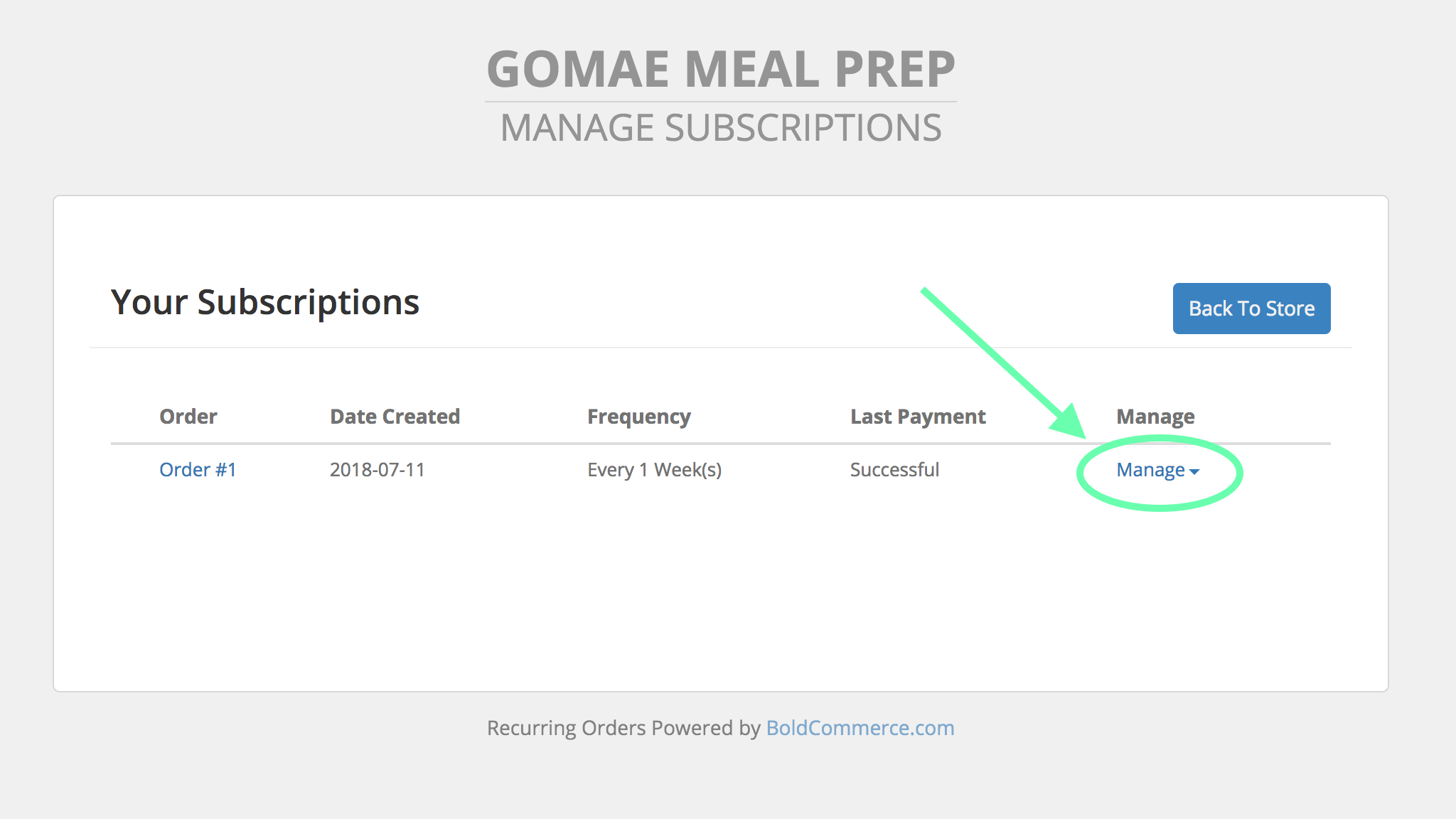 Step 4 - Click the Upcoming Orders link.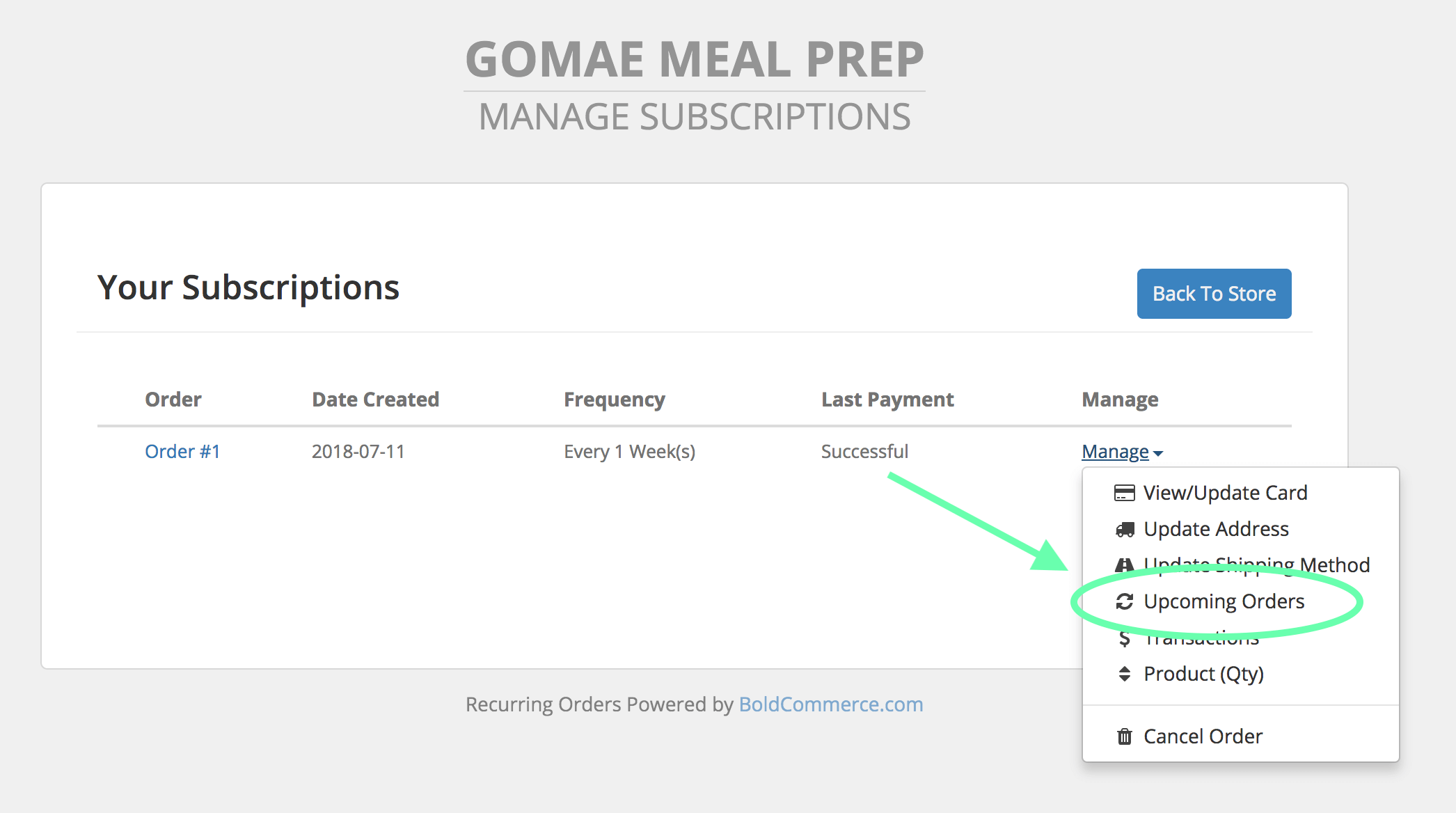 Step 5 - Click Pick your selection to change your menu items for the week, or click Skip Order to not receive any meals this week.