We currently deliver from West Vancouver to Langley and everything in between! See above to test your postal code!
Once you have placed your order, if you have any questions about specific delivery times please reach out. Otherwise you can expect an email the night before your delivery with a 2 hour window and a tracking link.
How much does delivery cost?
All our deliveries currently have a flat rate of $6.
What neighbourhoods do you currently deliver to?
We delivery anywhere between West Van to Langley. If your city is not listed please reach out as we may be able to make a special delivery for you. We currently delivering to:
- Vancouver
- North Vancouver
- West Vancouver
- Burnaby
- Richmond
- Coquitlam
- Port Moody
- New West
- Delta
- Ladner
- Surrey
- White Rock
- Langley
- Maple Ridge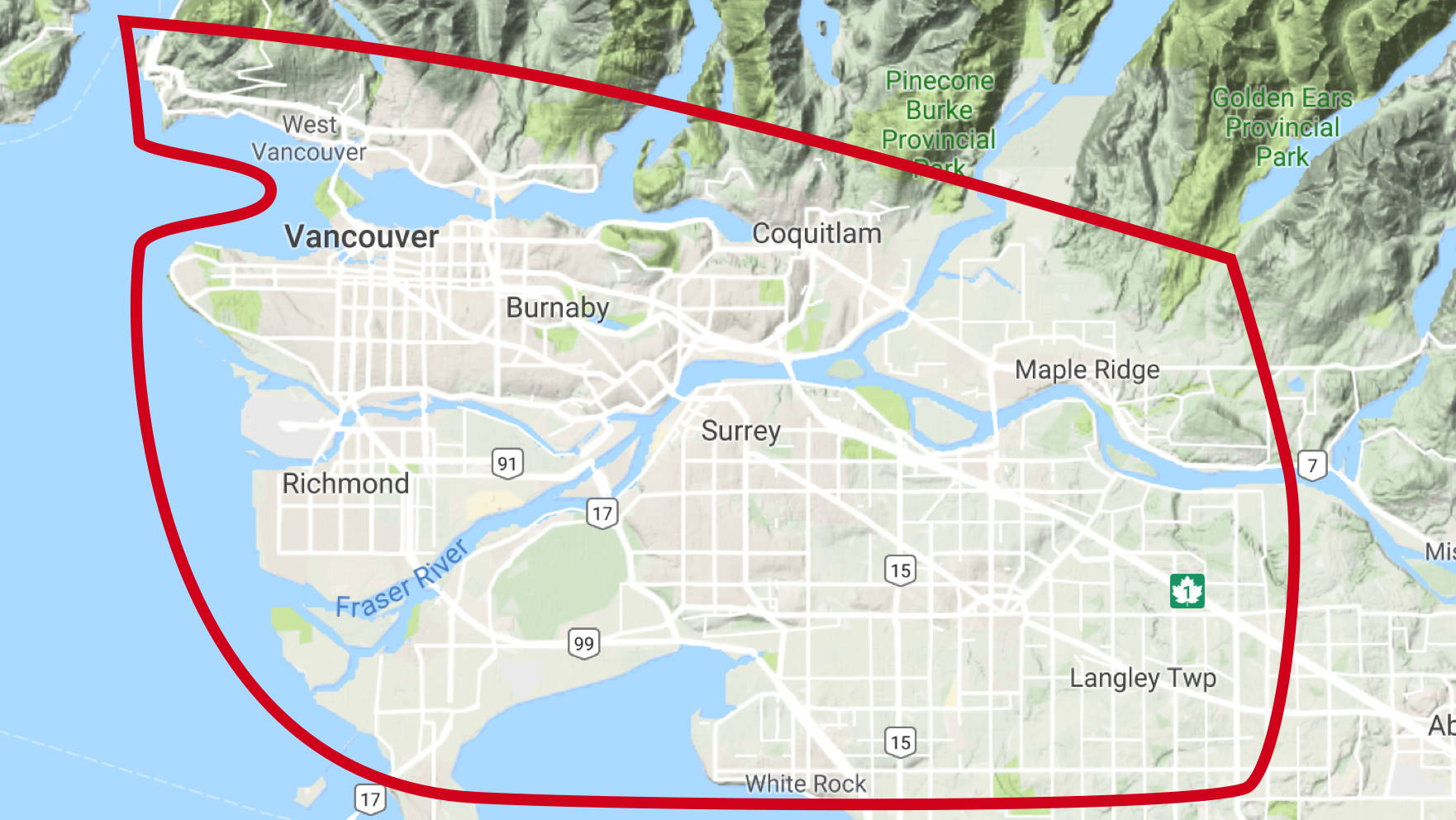 Deliveries are done on Sundays and Mondays.
How long do I need to be available for delivery?
Usually we have a 2 hour window for our expected time of arrival, but you will have access to a tracking link that will give you a more precise time on the day of delivery.
What do I do once I receive my delivery?
Once you have received your meals just place the containers in your fridge until you are ready to eat!